Year 1 Pupil Impresses the Community with her Selection Box Project and Overwhelming Kindness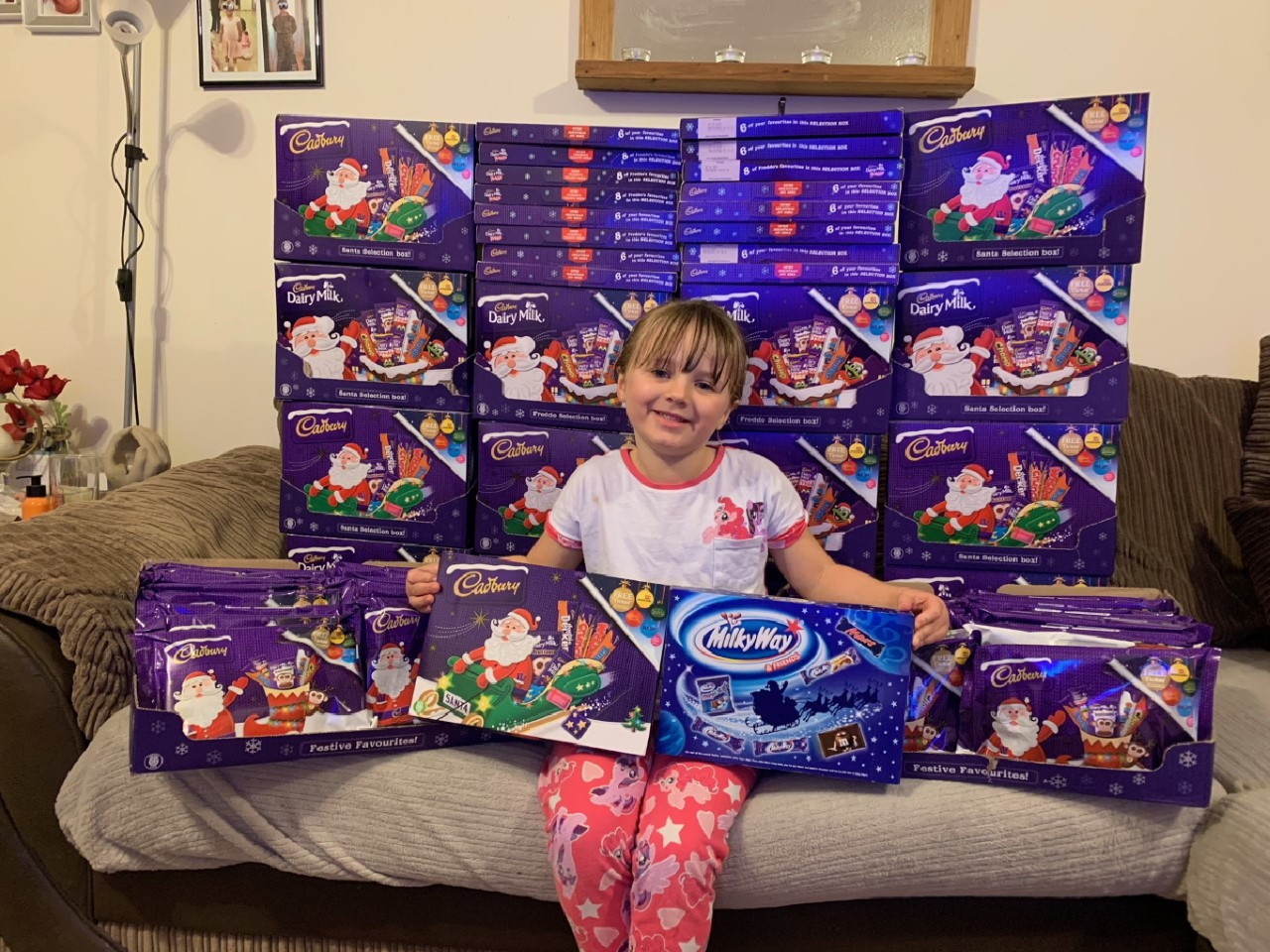 Kelsey from Year 1 has displayed unbelievable initiative and kindness. She organised a successful charity mission to ask for donations in order to buy selection boxes for children attending the accident and emergency department at Darlington Memorial Hospital over the Christmas period.
The photograph shows Kelsey with an incredible 169 selection boxes.
I am sure by the time you read this newsletter, she will have received or bought many, many more.
What an absolutely wonderful achievement for a six-year-old Hipswell star.